Creative Economy Week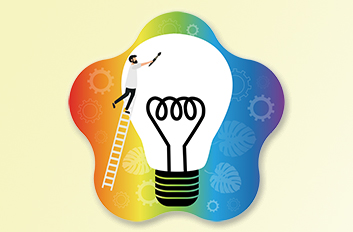 May 13-17, 2019*
Creative Economy Week is a statewide initiative co-sponsored by Arts Wisconsin and the League of Wisconsin Municipalities, which promotes and celebrates the creative economy in Wisconsin's communities. The annual Creative Economy Week focuses on community engagement through the arts, creative opportunities, and the arts and creativity as an investment for Wisconsin.
Open Jam Session - CANCELLED
Due to an unfortunate event, tonight's Open Jam session with DJ DRiP Sweat is cancelled. Please stay tuned for future events with Dria!
Monday, May 13, 5-7:30 p.m.
Mitchell Street Branch, 906 W. Historic Mitchell St.
Jam with Dria Rushing aka DJ DRiP Sweat and fellow musicians at the Studio M Makerspace! If you have an instrument, bring it along. If you don't, use one of the instruments available in Studio M. Or just come to listen to what other musicians create.
---
Talking Shop: The Cost of Art
Tuesday, May 14, 5:30-7:30 p.m.
Mitchell Street Branch, 906 W. Historic Mitchell St.
As part of Creative Economy Week, Gathering Art, Stories and Place is presenting its third iteration of the community conversation series called Talking Shop. We're shifting gears this time to talk about the Cost of Art.
This opportunity will give you EXPOSURE. You're doing what you love! Would you like to donate...? Submit your work for a chance to win this contest!
Imagine if these phrases were said to a lawyer, a doctor or a contractor? How about offering them a $200 stipend for 20 hours of work? That wouldn't fly! So why has it become acceptable for these phrases to be attached to low wages for artists?
Attend a panel discussion about the real cost of art with moderator Elmer Moore, Exec. Director of Scale Up Milwaukee and founder of Milwaukee Denim and panelists: Jenie Gao, artist, creative director, and entrepreneur; Lynn Lucius, art consultant for the Mary L. Nohl Fund; and Jesus Nanez, owner of The Farmhouse Paint & Sip.
For more information on Gathering Art, Stories and Place visit: mpl.org/gasp
---
MPLMXR
Wednesday, May 15, 6-7:30 p.m.
East Branch, 2320 N. Cramer St.
Four local artists—musician Lex Allen, Mary Louise Mussoline Backline Artist with gener8tor; Erik Holman, co-founder of Blackbox Visual; Dasha Kelly Hamilton, founder of Still Waters Collective; and Stephanie Schultz, fashion designer and recent Artist-in-Residence at the Pfister Hotel—present their work with a discussion moderated by Katie Loughmiller, MPL Gathering Art, Stories and Place Arts Project Coordinator.
Followed by an opportunity for attendees and the guest artists to network. Light refreshments will be served.
---
Jump Start Your Art Business
Thursday, May 16, 12-1:30 p.m.
Centennial Hall, 733 N. Eighth St., Loos Room
Learn about the fellowship.art accelerator program in Milwaukee, which helps artists achieve greater success by providing the support and mentorship needed to maintain a sustainable practice and navigate the industry. Call 414-286-3011 to register or register online. Seating is limited.
---
Meet & Greet with Gathering Art, Stories and Place Artist-in-Residence Celeste Contreras
Friday, May 17, 3:30-5:30 p.m.
Mitchell Street Branch, 906 W. Historic Mitchell St.
Gathering Art, Stories and Place empowers Historic Mitchell Street neighbors to create, share, and celebrate diversity through storytelling and multimedia art.
In collaboration with Artists Working in Education, the 2019 artist-in-residence Celeste Contreras leads community art programming resulting in permanent and temporary public art installations.
Gathering Art, Stories and Place is made possible through collaboration with community partners, Milwaukee Public Library, Listening to Mitchell artists Sonja Thomsen and Adam Carr, Ex Fabula and Artists Working in Education, Inc.
---
*Creative Community Lecture
Friday, May 24, 8:30-10 a.m.
Centennial Hall, 733 N. Eighth St., Auditorium
MPL and Creative Mornings present a lecture about a topic of interest to those in the creative economy industries. Advanced registration is required. Visit creativemornings.com/talks/preserve-with-christina-ward to register.
---