Zine It Like You Mean It! Workshops and Exchange at Tippecanoe Branch
Zine It Like You Mean It! Workshops and Exchange at Tippecanoe Branch
Milwaukee Public Library - Tippecanoe Branch - 3912 S Howell Ave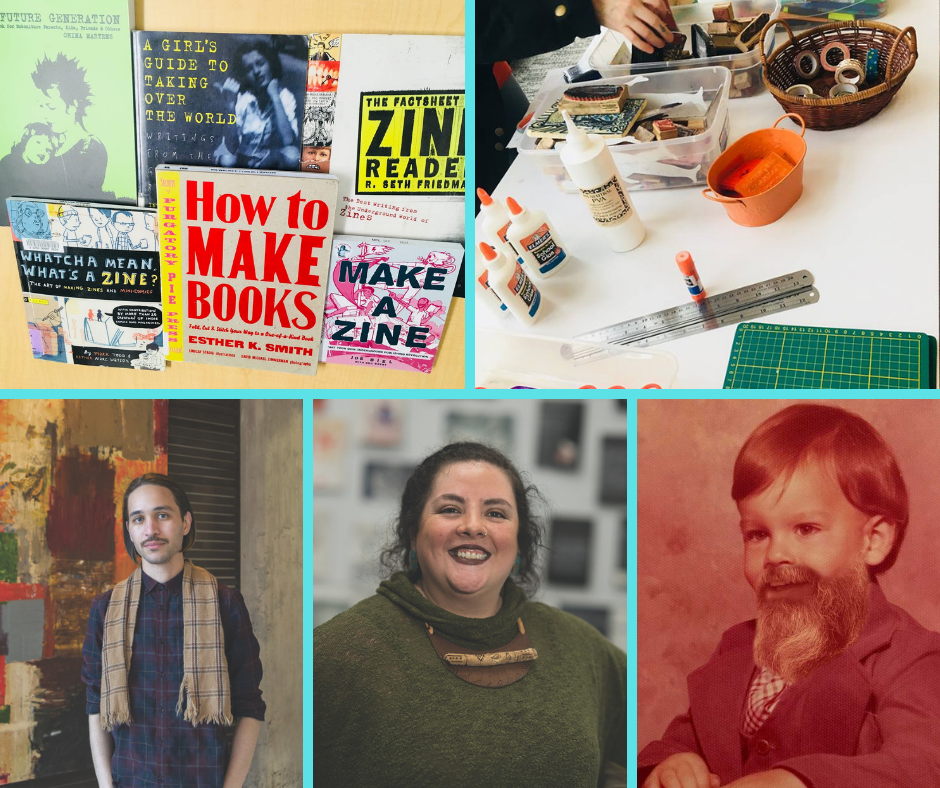 Zines are small magazines with a rich art and social history of finding community,
expressing creativity and radically participating in society through noncommercial
means.
Learn how to make your very own zine! Express yourself and connect with other
zinesters as you create a work of art by using or making images and text. Discuss
ideas and format, test out binding techniques and share feedback, guidance and
encouragement as you work towards a completed project.
Two workshop sessions will feature artists in the field to offer assistance, and the series will culminate with a zine exchange.
Zine Workshop - Monday, April 15, 6-7:30 pm
Featuring Milwaukee Zine Fest's Community Diversity Fellow Randy Russell Brown and Gathering Art, Stories and Place artist-in-residence, Celeste Contreras.
Zine Workshop - Monday, May 20, 6-7:30 pm
Featuring local artist Kpolly (aka Kristopher Pollard).
Zine Exchange Celebration - Monday, June 17, 6-7:30 pm
Completed zines must be submitted to Fawn at the Tippecanoe Branch by Monday, June 10 to be included in the Zine Exchange.