Thinking Money at Central Library
Marked at time sensitive after Aug 15th, 2017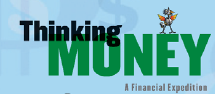 Thinking Money Exhibition Kickoff
Tuesday, July 11, 2-3 pm
Central Library, 814 W. Wisconsin Ave., Mozart's Grove
Learning about money can be fun! Join us for an introduction to our Thinking Money Exhibition and learn about the characters, financial concepts, and programs that will be presented by our grant partners this summer.
Activities include:
• Visual Scavenger Hunt
• Money Smart Photo Booth
• Good Credit or Bad Credit Challenge
• Enjoy a treat, check out a book about money to help you succeed financially, and get a prize while supplies last!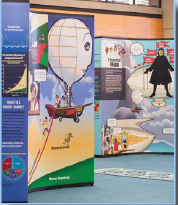 Money Smart, Life Smart: A Financial Lunch and Learn for Teens
Wednesday, July 19, 2-4 pm
Central Library, 814 W. Wisconsin Ave., Community Room 1
Do you have financial topics that you want to discuss with your peers or financial experts? Money Coaches, students and alum from Make a Difference WI will be available for a panel discussion to share experiences and answer questions on financial topics over lunch. Learn about budgeting, saving, banking, credit and more. Please call 414-286-3247 to register for this free program. Lunch from Cousins Subs will be provided. Presented by Make a Difference Wisconsin
Money Doesn't Grow on Trees
Tuesday, July 25, 2-3 pm
Central Library, 814 W. Wisconsin Ave., Herzfeld Children's Room
Have fun learning about money! Join Financial Educator Jennifer Guenther as she introduces financial concepts to children such as earning income, buying/providing goods and services, saving for a rainy day, using credit, and more. Presented by Early $tart=Money $mart
College is Possible: Admissions and Financial Aid
Tuesday, August 1, 2-3 pm
Central Library, 814 W. Wisconsin Ave., Community Room 1
Interested in college, but afraid it isn't possible for you? Learn how to make college a reality in your life and future. Information on how to make college and financial aid work for you will be provided. Presented by College Possible Milwaukee