Spring Literary Luncheon is May 11 featuring Luis Alberto Urrea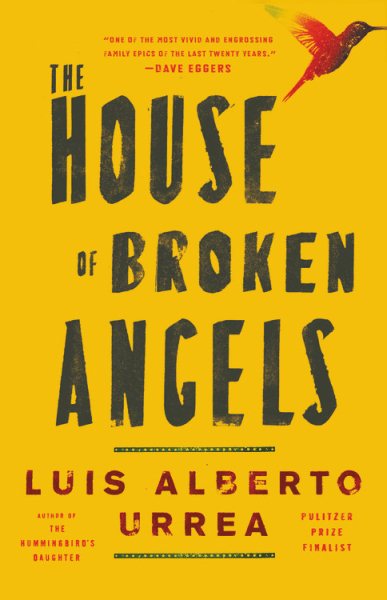 Join Friends of the Milwaukee Public Library on Friday, May 11, at Noon, with a book signing starting at 11 am. This year's featured speaker is Pulitzer Prize finalist Luis Alberto Urrea, whose new novel is The House of Broken Angels. Tickets are still available! Purchase SPRING LITERARY LUNCHEON TICKETS HERE.
Read interviews and additional reviews for this acclaimed novel!
"Epic . . . Rambunctious . . . Highly entertaining." --New York Times Book Review
Luis Alberto Urrea: By the Book - The New York Times
A Novelist's Exuberant Love Letter to a Mexican-American Clan - The New York Times
From a Pulitzer Prize finalist comes a powerful and unforgettable portrait of one Mexican American family and the American dream.
How UIC's Luis Alberto Urrea became the literary conscience of the border - Chicago Tribune
"Brilliant . . . Exceptional . . . The House of Broken Angels hums with joy." --NPR
Mexican-American Author Finds Inspiration In Family, Tragedy And Trump - NPR, Fresh Air
A Family Confronts Life And Death In 'The House Of Broken Angels' - NPR, Weekend Edition
Urrea moves between borders and generations with extreme ease..and I delighted in expanding my Spanish vocabulary while becoming part of Big Angel's family. --Jacki Potratz, Milwaukee Public Library Fiction Buyer