How can we inspire you at the Milwaukee Public Library?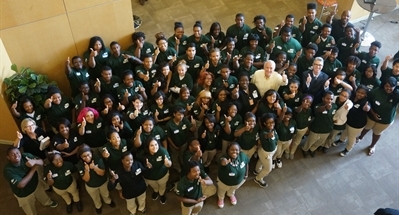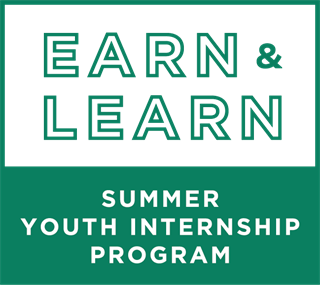 Mayor Barrett's Earn and Learn: Summer Youth Internship Program began at the end of June, and the Milwaukee Public Library has been quite fortunate to have teen interns working in various departments. It's amazing how brilliant and creative our youth are!
One Central Library summer intern is shared between the Business, Technology, and Periodicals Department and the Art, Music, and Recreation Department. In the Art Department, this young lady has been working hard to check through 720 pages of barcodes for our vinyl record collection.
In the Business Department, she has had the opportunity to go on a few adventures around Central that include:
Attending a Lunch and Learn program focused on financial literacy
Viewing financial education DVDs for use in future library programming geared toward teens
Learning about celebrity patents
Discussing ideas to become a young entrepreneur
Visiting our Green Roof to assist in planning future library programs that would appeal to teens
Discovering websites and apps that would encourage teens to become more interested in the environment.
We're just getting started!
Never underestimate the power of teens. They contribute great ideas and provide valuable insight that could benefit your organization or business. Perhaps as a business you could provide an opportunity for youth to learn about business and spark ideas for them to be young innovators.
Young entrepreneurs today sometimes begin as early as age 5! Me & the Bees Lemonade, Are You Kidding (sock company), and Mo's Bows (bow tie business) are just three current examples of very successful youth businesses.
How can we inspire you at the Milwaukee Public Library? Stop in today to browse our business books, learn about patents, or take a business course through Gale Courses. The Business Department hosts Book a Business Librarian sessions that can help provide great resources for you and your business. We don't discriminate; youth with business ideas are welcome too!