Make a Gift Today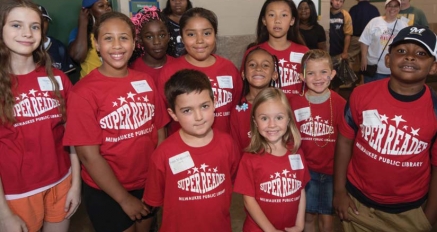 MILWAUKEE'S SUPER READERS NEED YOUR HELP!
Without practice, 2 months of reading skills are lost over the course of the summer. It can take up to 6 weeks each fall to make up for summer learning loss. By 6th grade, students who experience summer learning loss can be 2 years behind their peers.
YOUR GIFT HELPS PREVENT "SUMMER SLIDE" FOR 25,000 KIDS
You can help Milwaukee children develop a love of reading and lay the foundation for them to do well in school. Inspiring children to read is what Milwaukee Public Library and the Summer Reading Program are all about!
The Summer Reading Program is 100% funded by generous donors like you.
---
Donate Now