Job Expo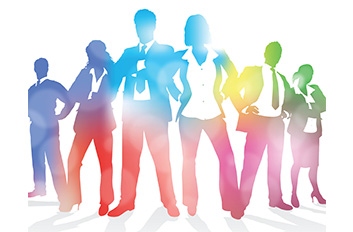 Thank you for attending the Milwaukee Public Library 2nd Annual Job Expo!
Please take a moment to complete our survey. Your comments are appreciated and will help us improve future job events.
---
2nd Annual Job Expo
Central Library
814 W. Wisconsin Avenue
2nd Floor ~ Business, Technology and Periodicals Department

Come Dressed for Success!
Connect with high-quality opportunities and employers.
Special opportunities for ex-offenders, limited English speakers, and teens
In-person registration begins the day of the Expo at 9:45 a.m.
The following employers will be on-site:
Employer Key:
X - Hires Ex-Offenders | ESL - Hires Limited English-speakers | T - Hires Teens
160 Driving Academy
Aramark
Aurora Health Care (X,T)
Cintas (ESL)
City of Milwaukee - Department of Employee Relations (X)
City Year Milwaukee (T)
Dairyland Group
FedEx Ground (ESL)
G4S Secure Solutions, USA (T)
GO Riteway Transportation Group (ESL)
Goodwill Industries of Southeastern Wisconsin (X, ESL)
Goodwill TalentBridge
i.c. Stars (X)
Journey House (X)
Lamers Bus Lines, Inc. (ESL)
Milwaukee Building & Construction Trades, AFL-CIO
Milwaukee Center for Independence (X)
Milwaukee Fire & Police Commission (T)
Milwaukee Public Library
Milwaukee Public Schools
Next Door Foundation
PNC Bank
Panera Bread (T)
Potawatomi Hotel & Casino (X, ESL)
QPS Employment Group (X, ESL)
Riverworks Development Group (X, ESL)
Sendiks (T, ESL)
Sodexo at Marquette University (ESL)
Temp Plus Staffing
United Neighborhood Centers of Milwaukee
Volunteers of America (X)
Walgreens
Wisconsin Community Services
WRTP/Big Step (X)
The following organizations will provide job seeker information:
America Works of WI
City of Milwaukee - Department of Neighborhood Services
Creative Employment Opportunities
Employ Milwaukee
Milwaukee Jobs Work
UW-Milwaukee, School of Information Studies
YWCA Southeast WI
Free parking is available to Job Expo attendees at the parking meters directly surrounding the building on the day of the event. Spaces are limited.

Sponsored by the Ruth Coleman Fund.