Teen Advisory Board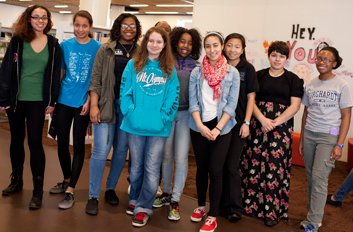 Have Fun, Get Involved,
Make a Difference @
Your Library!
The Milwaukee Public Library invites YOU to join its Teen Advisory Board (TAB).
Being a Teen Advisory Board member is a great way to:
Earn volunteer/community service hours
Design and lead library programs
Advise on big library projects
Eat snacks, meet new friends, and have fun
Food and games at every meeting!
To qualify for TAB membership, candidates must:
Be in grades 8-12
Have an interest in reading and libraries
Come to a meeting!

2015-2016 TAB Meetings:

Saturdays at 1 p.m.
November 14 - Central
December 12 - Central
January 9 - Central
February 6 - Central
March 5 - Central
April 16 - Zablocki

Need more info? Call 414-286-3019
The Milwaukee Public Library Teen Advisory Board is sponsored by the Milwaukee Public Library Foundation.