This Week for Children @ the Bay View Library (4/20/14-4/26/14)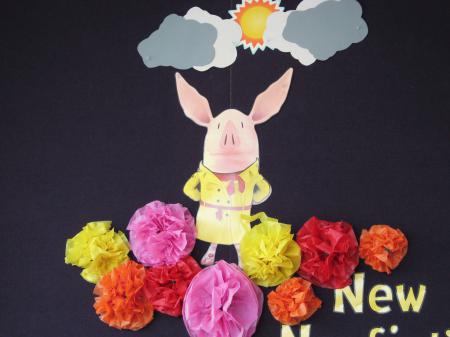 Spring is finally arriving and we hope that everyone is taking some time, like Olivia, to smell the newly sprung flowers.
Story Time: This week Mrs. Millie will be filling in. She will have some great stories, songs and rhymes to share.  Story time takes place every Thursday at 10:30. Ages 2-4.
This Tuesday's Kids Club: This week is week three of our four week series featuring Artists Working in Education. A.W.E. does a great job of using children's books to illustrate art techniques and then helping kids create their own works of art. Tuesdays, April 8, 15, 22, 29. 6-7:30 p.m. Grades K5- 5th. http://www.awe-inc.org/
Many Milwaukee Public Libraries have A.W.E. workshops: http://www.mpl.org/file/kids_calendar_spring.pdf
Teacher in the Library:  Mrs. Karen is back from her spring break and will be available to assist students in grades 1 through 8 and their parents with homework help, academic support and encouragement. Mondays -Wednesdays, 3:30-6:30 p.m., and Thursdays, 3:30-5:30 p.m (when M.P.S. is in session).