Super Flat Adventures!
Welcome to the first edition of Super Flat Adventures! Periodically we will post pictures of Super Reader's Super Flats and the adventures they are having this summer. If you would like to share a picture of your Super Flat doing something fun, please email it to fgield@milwaukee.gov along with his name, superpower and where the picture was taken. Want a Super Flat of your own? Go to your closest Milwaukee Public Library and sign up to be a Super Reader!
Tate's Super Flat
Name: Yuck Mouth
Super Power: Stinkyness
Last Seen: Circling the globe.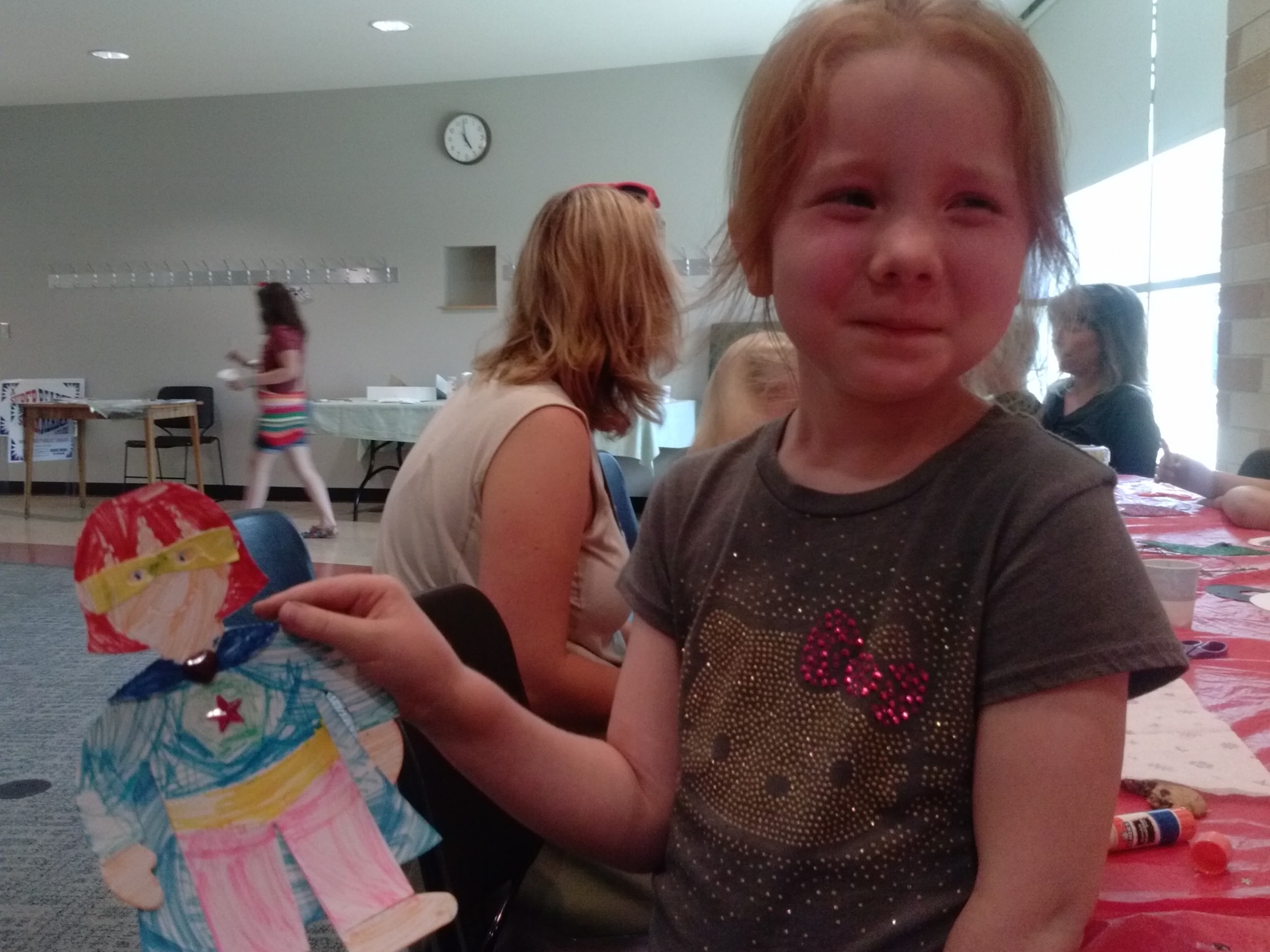 Mary's Super Flat
Name: It's a mystery!
Super Power: Flight
Last Seen: Flying around the Bay View Library meeting room on Bay View Gallery Night!