Mrs. Lincoln: The First "First Lady" Program in Central Library's Rare Books Room!

Mary Todd Lincoln lived a life filled with triumphs and tragedies but few people know her story. Now, actress Laura Keyes shares Mary's story in an entertaining and educational program entitled Mrs. Lincoln: The First "First Lady." Miss Keyes' meticulously researched performance at the Winneshiek Playhouse in Freeport, IL received wonderful reviews and is a show that should not be missed. The presentation is set on April 14th 1865 and focuses on the life and losses of Mary Lincoln.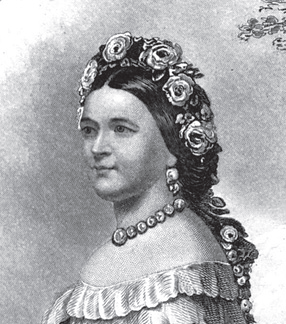 Sunday, March 16, 2-3 p.m. Central Library, 814 W. Wisconsin Ave. Richard E. & Lucile Krug Rare Books Room Laura Keyes graduated from UW-Madison with a Master's Degree in Library Studies, and is currently the Library Director at The Illinois Institute of Art - Schaumburg. Laura's past roles on stage include Mary Todd Lincoln in Mrs. Lincoln, Elizabeth in Frankenstein, Laura in The Glass Menagerie, Claire in Fuddy Meers, Cecily in The Importance of Being Earnest and Titania in A Midsummer Night's Dream.