LGBT Pride Month : Movie Recommendations
Pridefest isn't the only way to celebrate LGBT Pride Month. The Milwaukee Public Library has many books, movies and music by and about the LGBTQQIA (Lesbian Gay Bisexual Transgender Queer Questioning Intersex Ally) Community. Over the next few Thursdays, look here for recommendations personally selected by the blogger, her friends and co-workers. Each item on the list has strong LGBTQQIA themes or characters. This week is movies!
The Adventures of Priscilla, Queen of the Desert. With a contract to perform a drag show way out in the Australian desert, Tick, Adam, and Bernadette each has their own reason for wanting to leave the safety of Sydney. Christening their battered pink tour bus "Priscilla," the trio heads for the outback and into crazy adventures in even crazier outfits.
And The Band Played On. Follows the struggle of a handful of strong-willed men and women who took on the fight to save lives in the face of a mysterious illness now called AIDS.
Angels in America. Set in 1985. Revolves around two very different men with AIDS, one fictional, one fictionalized. Roy Cohn personifies all the hypocrisy, delusion and callousness of the official response to the plague. Nothing shakes Roy's lack of empathy: even on his death bed, he's fighting with his gay nurse and taunting the woman he helped put to death, Ethel Rosenberg. The other patient is Prior Walter, who is visited by an angel and deserted by his self-pitying lover, Louis. Louis moves on to a relationship with Joe Pitt, a Mormon lawyer whose closeted homosexuality drives his wife to delusions and brings his mother to New York.
The Birdcage. The story of a middle-aged gay couple's comic encounter with a self-righteously straight and conservative family: Armand and Albert reluctantly accept young Val's intention to marry the daughter of a conservative Senator, but when the fiancee's family comes to visit, the whole household is turned upside down.
Boys Don't Cry. Based on a true story, Boys Don't Cry was adapted from the life of Brandon Teena, born Teena Brandon. A true story about hope, fear, and the courage it takes to be yourself.​
Brokeback Mountain. Ranch hand Ennis del Mar and rodeo cowboy Jack Twist form an unexpectedly deep life-long bond while working as sheepherders in 1963 Wyoming.
Hairspray (Original John Waters Film). Tracy Turnblad, a teenager with huge hair, a big grin, and all the right moves, becomes the queen of Baltimore's number one dance revue.
Hedwig and the Angry Inch. Based on the smash hit New York show, this is a high-energy rock musical in the tradition of The Rocky Horror Picture Show. This is the story of Hedwig, an ambitious glam-rocker who comes to America determined to find fame, fortune, and his "other half."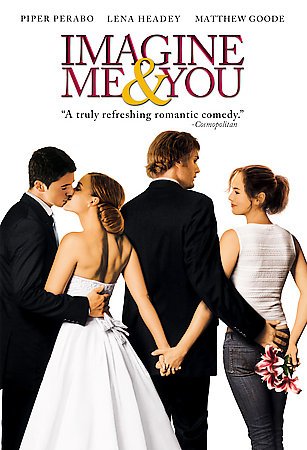 Imagine Me & You. A blushing bride's nuptials take a surprising turn at the altar, when an innocent glance between her and a female guest sparks a love at first sight romance. She is soon forced to choose between her husband and the girl of her dreams.
The Kids Are All Right. Nic and Jules are in a long term, committed, loving but by no means perfect relationship. Nic, a physician, needs to wield what she believes is control, whereas Jules, under that control, is less self-assured. They have two teen-aged children, Joni, who is Nic's biological child, and Laser, who is Jules' biological child. A big-hearted, sexy and uproariously funny movie that combines comedic surprise with poignant emotional truth.
Latter Days. The handsome Aaron, a Mormon missionary, travels door-to-door in Los Angeles spreading the word of his religion. Christian, a cute West Hollywood party boy, goes from man-to-man without much commitment. Opposites soon attract when Aaron and Christian meet, and sparks begin to fly.
Milk. Harvey Milk is a middle-aged New Yorker who, after moving to San Francisco, becomes a Gay Rights activist and city politician. He is elected to San Francisco's Board of Supervisors in 1977, the first openly-gay man to be elected to public office in the United States. The following year, both he and the city's mayor, George Moscone, are shot to death by former city supervisor, Dan White, who blames his former colleagues for denying White's attempt to rescind his resignation from the board. Based on the true story of Harvey Milk.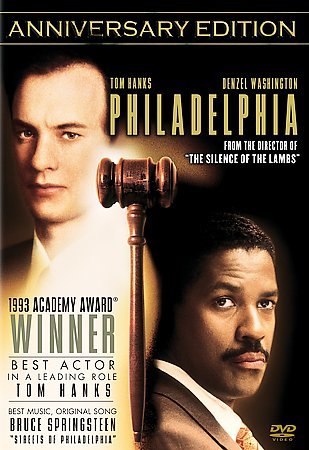 Philadelphia. A young Philadelphia lawyer with AIDS is the victim of irrational fear of the disease and fights back in the courts where even his own attorney is phobic.
Rent. A small group of artists and friends in New York City's East Village struggle with life, love, and the spread of AIDS.
To Wong Foo, Thanks for Everything, Julie Newmar. En route from New York City to Hollywood for a drag queen beauty pageant, Noxeema, Vida and Chi Chi are stranded in a tiny Midwestern town when their 1967 Cadillac breaks down. When their glitz and glamor wake up the sleepy local citizens, the stage is set for an outrageously funny weekend.