Join us for House History on Saturday May 3rd at Central!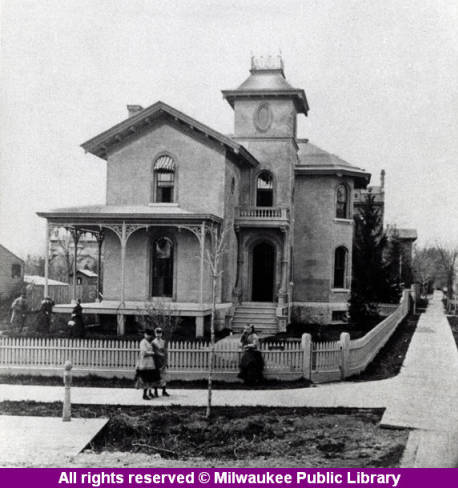 Photograph from "Remember When...E.T. Mix helped design Milwaukee?"
Have you ever wondered about the history of the house you live in? When it was built? Who lived there before you did? How it has changed over the years? Join MPL librarians from the Humanities and Art, Music and Recreation Departments and local architectural historian Traci Schnell for a two-hour tour of house history resources at Central Library. House History at Central 9:30 AM on Saturday, May 3, 2014 The class will begin in the Richard E. and Lucile Krug Rare Books Room on the second floor of Central Library, 814 W. Wisconsin Avenue. Learn how to use library resources such as Fire Insurance Atlases, City Directories, Census Records, and City of Milwaukee Tax Rolls to research the history of a house. With librarians from Humanities and from Art, Music and Recreation, and with local architectural historian Traci Schnell. Please call 414.286.3011 to register. Space is limited.