Green Roof Tours @ Central Library!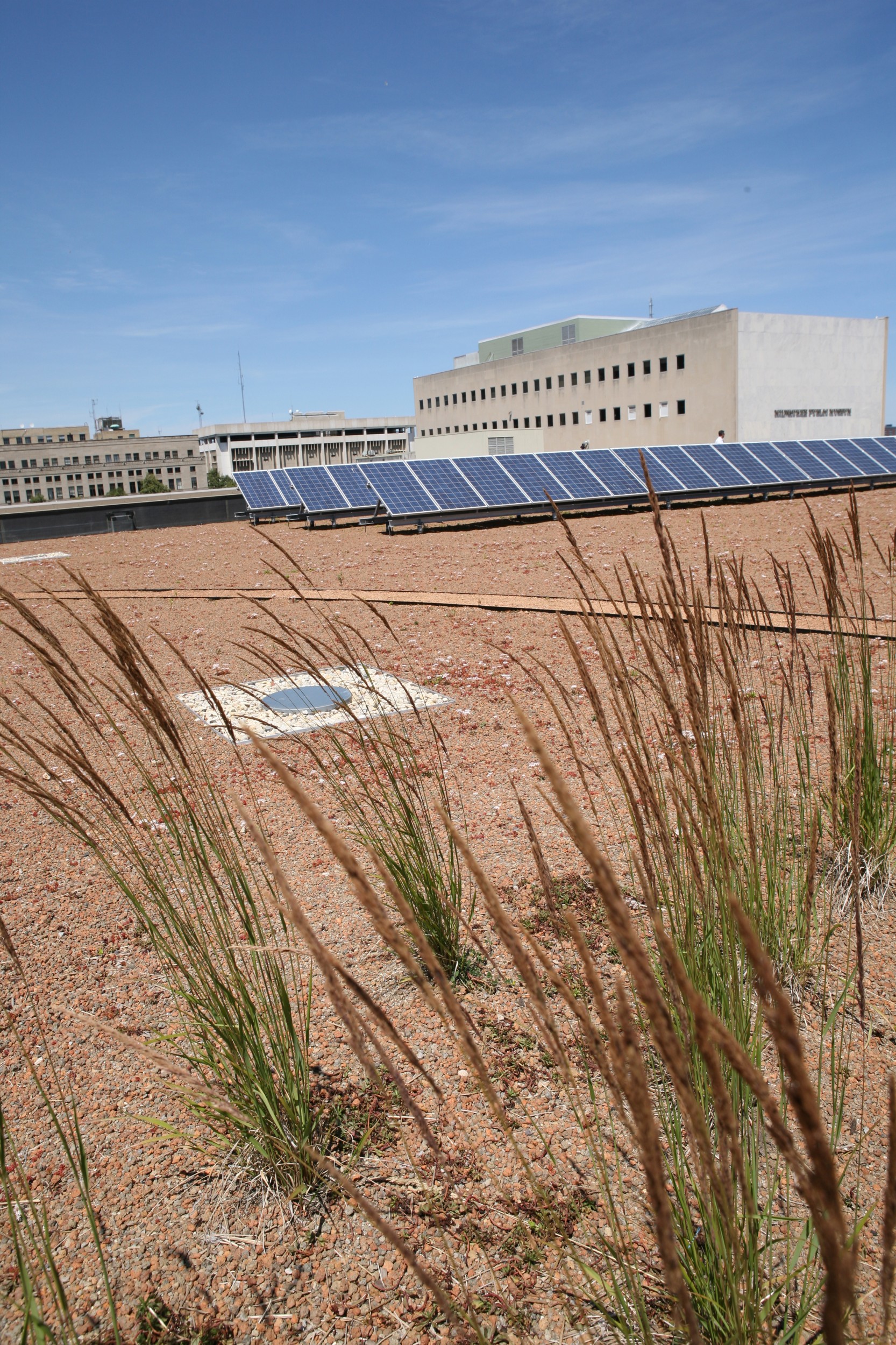 Milwaukee Public Library's Green Roof
Take in the fantastic view of downtown Milwaukee from the roof of the Milwaukee Public Library, and learn about the environmental and monetary benefits of green construction. Tours are now available twice a week through the end of October.
The Milwaukee Public Library has 33,000 square feet of green roof above the Business and Periodicals Room. The green roof is engineered with moisture barriers and insulating features to reduce heating and cooling costs, minimize the urban heat island effect and protect the library underneath. The prime advantage of a green roof is its ability to absorb rainwater. Reducing storm water runoff lessens the load on MMSD sewers, lowers the risk of flooding and basement back-ups and reduces combined sewer overflows into Lake Michigan. The roof is planted with chives and Karl Forester Reed Grass and 12 varieties of sedums. Green roofs typically last twice as long as traditional roofs.
MPL's green roof project also includes photovoltaic cells that convert solar energy into direct current electricity. The electricity is metered, converted to a/c and sent out to the grid. The solar electric panels generate about 36,000 kilowatt hours per year. The library receives credit for the electricity it contributes to the grid.
Visit the Green Ideas area at Central Library for more information on the green roof and how you can become more "green" at home and at work. For more information on the tours, please contact the library at 414.286.2797.
WHERE: Central Library Rotunda (just inside the Wisconsin Avenue doors), 814 W. Wisconsin Ave.
WHEN: Wednesdays at 12:00 PM and Saturdays at 10:00 AM.
No registration is required.