Free Software Courses and More with Your Library Card! LearningExpress Has It All!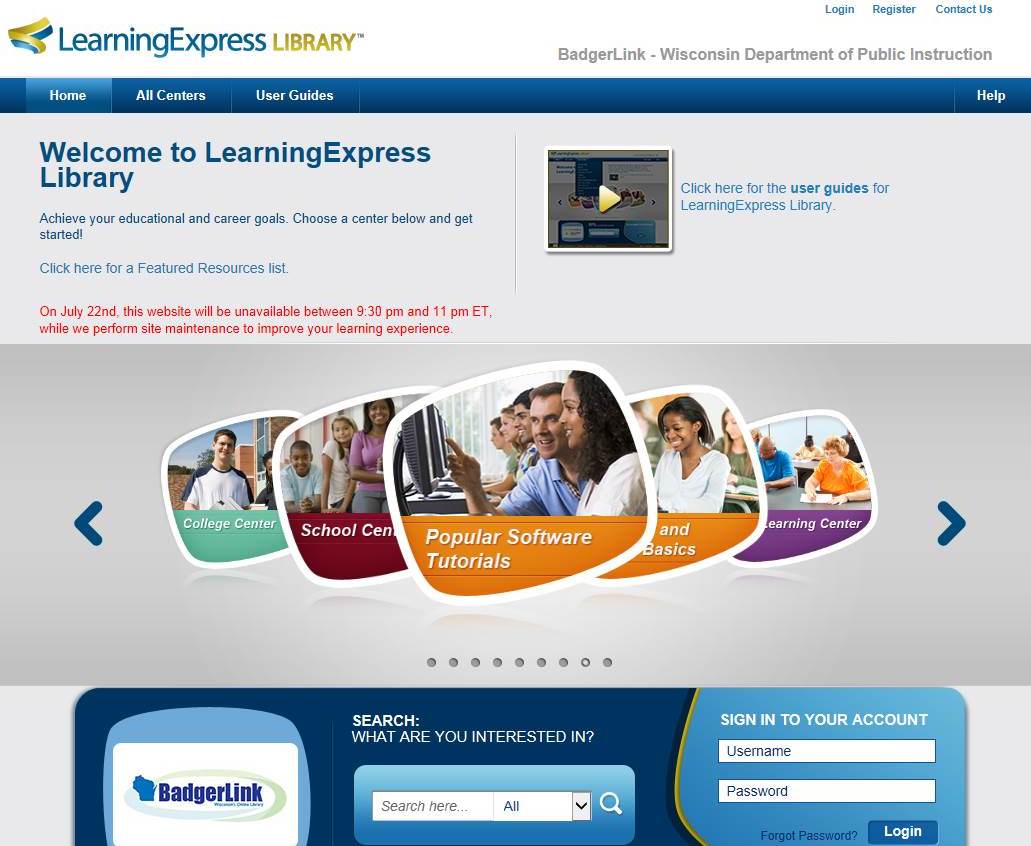 Brush up on computer skills, learn an entirely new software program, and study for that SAT test with the LearningExpress database. LearningExpress is a free resource available to all Wisconsin residents with valid library cards. LearningExpress is divided into "centers" each with self-paced video tutorials and study guides. Create an account as soon as you login in order to keep track of your progress through the courses. LearningExpress includes the following centers:
Popular software skills center (Microsoft Office, Adobe, operating systems - in both basic and advanced)
Adult learning center (build math, reading and writing skills)
Career center (prepare for occupation and entrance exams)
High school equivalency center
College preparation center (AP, ACT, SAT, PSAT)
Recursos para hispanohablantes
College center
School center (practice test for middle and high school students)
Computer and internet basics center (computer and internet basics)
Access LearningExpress through the Milwaukee Public Library website here. LearningExpress is provided as part of the Wisconsin Badgerlink program.
Questions? Call Ready Reference at (414) 286-3011.
Happy learning!