2014 is the 20th anniversary of the strike that killed baseball in Montreal, and the 10th anniversary of the team's move to Washington, DC. But the memories aren't dead--not by a long shot.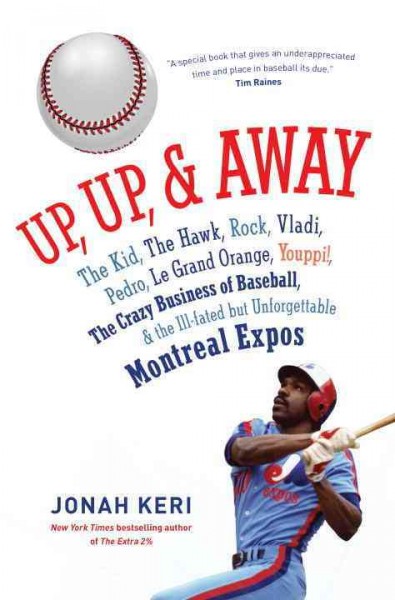 The 2004 season was a memorable one in Major League Baseball. It was the year the Boston Red Sox finally broke the "curse" and won their first World Series since 1918. Sadly, it also marked the final season of the Montreal Expos, who by 2005 were moved to Washington DC and turned into the Nationals. Despite their reputation as being ignored and misunderstood in French-speaking Quebec, they had a fiercely loyal following for most of their existence and are still loved and missed by their many fans.
No one misses them more than baseball writer Jonah Keri, who grew up in Montreal and was an Expos fan from zygote form. His book Up, Up and Away is the long-deserved history of the team. Keri provides a complete history of the Expos, from the movement to establish MLB's first Canadian team in the late'60s to the team's final days playing in front of ever-shrinking crowds. Recollections of the team's greatest players—Gary Carter, Tim Raines, Andre Dawson, Pedro Martinez and Vladimir Guerrero, among others—are some of the book's highlights.
Baseball really lost something when it left Montreal. Thanks to Jonah Keri for reminding us of that.