Reptile Fun at Villard Square Branch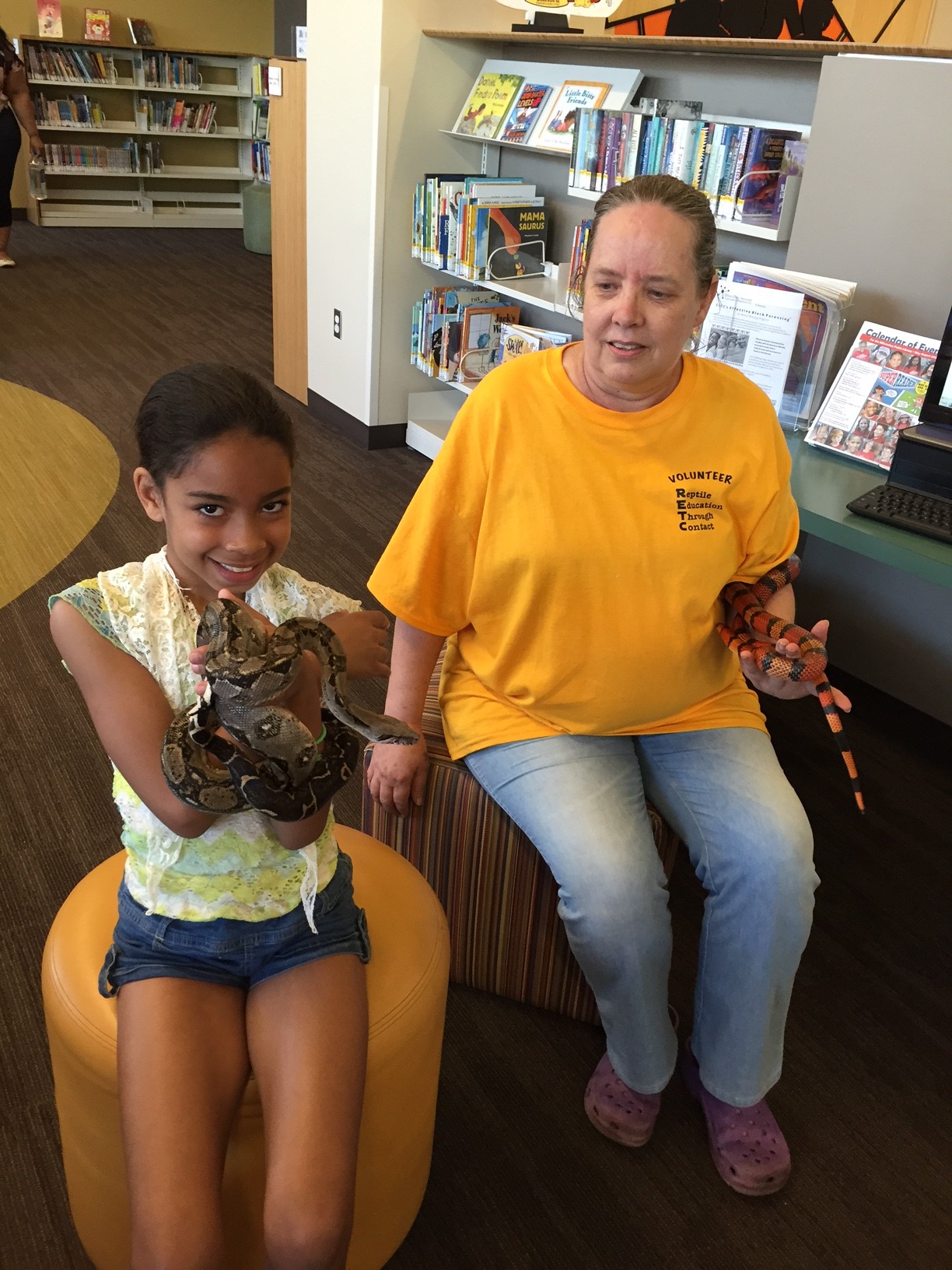 Villard Square Branch had a surprise reptilian visitor this afternoon - Sherrie from Reptile Education Through Contact (RETC) stopped by with two of her snake friends! If you missed Sherrie and her snake buddies today, don't worry, they'll all be back at Villard Square Branch on Monday, June 27 at 2 pm. Come learn about these awesome creatures from some great reptile ambassadors.
RETC will be visiting a few other libraries as well. Click here to see where they'll be all summer.