Money Smart Week 2017 Is Here!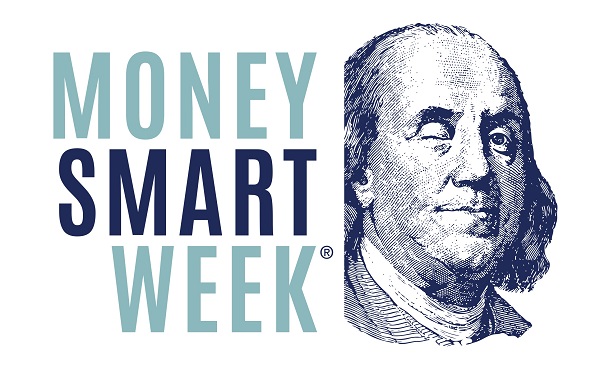 Are you ready to focus on your finances and get money smart? Join MPL as we take part in the national campaign all about creating financial success, Money Smart Week. We are excited to offer programs at a library near you:
Money Management 101 presented by Milwaukee Urban League Guild
Monday, April 24 | 5:30-6:30 pm | Atkinson Branch, 1960 W. Atkinson Ave.
Thursday, April 27 | 4:00-5:00 pm | Washington Park Branch, 2121 N. Sherman Blvd.
College is Possible presented by College Possible
Monday, April 24 | 6:00-7:00 pm | Capitol Branch, 3969 N. 74th St.
Tuesday, April 25 | 6:00-7:00 pm | Forest Home Branch, 1432 W. Forest Home Ave.
Your Milwaukee Business presented by City of Milwaukee Department of City Development and the City Clerk's Office
Tuesday, April 25 | 11 am-12 pm | Central Library, 814 W. Wisconsin Ave.
Scam Prevention: Don't be the Next Victim presented by Milwaukee Police Department
Thursday, April 27 | 1:00-2:00 pm | Zablocki Branch, 3501 W. Oklahoma Ave.
Money Smart Week was started by the Federal Reserve Bank of Chicago in 2002 and last year had over 5,000 events throughout the country. Attending a MSW event can provide helpful information on such topics as money management, saving for college, buying a house, using credit wisely, managing student debt, small business, and financing retirement. Financial skills can help families meet their needs and reach their biggest goals. We look forward to seeing you during Money Smart Week and remember MPL is a great place for financial education all year-round.
For more information on the campaign and to find events throughout the community visit www.moneysmartweek.org
It's never too late to get smart about your money!