Cream City Roots for Oscar Winner Mark Rylance
The Milwaukee Journal reported that 16 year old Mark Waters "will join the ranks of Sir Laurence Olivier, Peter O'Toole and Albert Finney" in playing Hamlet at University School 40 years ago. Little did we know that four decades later, under his professional name of Mark Rylance, he has not only joined Olivier in the pantheon of great British theatre actors stretching back to David Garrick, but added an Oscar for best supporting actor to his trophy shelf of Olivier and Tony awards.
Rylance may appear to be a late bloomer to American movie and TV audiences with his recent roles in Bridge of Spies and the BBC's Wolf Hall, but he first caught people's attention and earned press notice when he started acting at University School in the 1970s, where his parents taught after immigrating with him from Britain.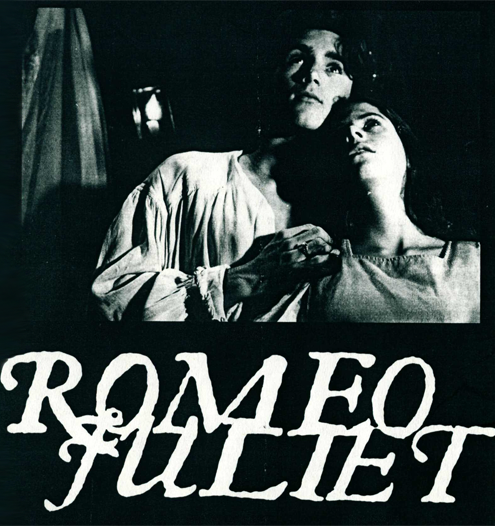 Mark Rylance as Romeo at the University School of Milwaukee
Usually actors are cast for plays, but Milwaukee theater stalwart Dale Gutzman, then the drama director at University School, was impressed by Waters' talent that he chose a play for the actor. He explained that "One does not decide to do 'Hamlet' and then look for an actor to do the part….You have to have the actor first, and then the show becomes inevitable." Waters visited the Milwaukee Public Library and listened to Hamlet on audio cassette to prepare for the part.
He also acted at Skylight Theater and Water St. Arts Center. Before graduation, he auditioned for and was accepted at The Royal Academy of Dramatic Arts (RADA) in London. Since he lived most of his childhood and teen years in the States, his American accent initially made him feel "very American" at RADA and in his native Britain.
Rylance's accent now doesn't quite fit the stereotypes of what many regard as English or American. He says with certain sounds, "people think I'm Scottish or Irish, but it's actually Wisconsin."
When he started acting in Britain, there was another actor in the Equity with the same name. He uses his second middle name for his stage name. He soon joined the Royal Shakespeare Company, acted at the National Theatre, served 10 years as artistic director at the Shakespeare's Globe theatre and stars in West End plays.
The Art, Music & Recreation Room at the Central Library has a clippings file on Rylance, which includes newspaper articles and playbills.
Dick Whittington @ Central
(Dan, Local History Librarian)