Classic Film Series at Tippecanoe Branch
Classic Film Series
Spotlight on director Ernst Lubitsch
| | |
| --- | --- |
| Tuesdays | Tippecanoe Branch |
| 2-4:30 pm | 3912 S Howell Ave |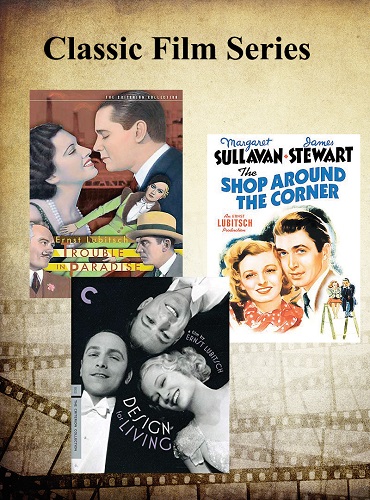 Join Tom Fuchs of Milwaukee Film to celebrate the reopening of the Oriental Theatre and their Craft Cinema programming with a showcase of classic films at the library. Enjoy films by Billy Wilder's (Some Like it Hot) favorite director, Ernst Lubitsch. Sophisticated and cheeky, Lubitsch's films star incredible bygone actors like Jimmy Stewart and Gary Cooper and are unforgettable comedies not to be missed.
Experience a new favorite film with fellow movie buffs and join us for a discussion following the film.
October 2 Trouble in Paradise
A romantically entangled thief (Herbert Marshall) and pickpocket (Miriam Hopkins) join forces to con a perfume executive (Kay Francis) who turns out to be too beautiful and charming to resist in this love triangle.
November 13 Design for Living
An American artist (Miriam Hopkins) can't choose between a playwright (Fredric March) and a painter (Gary Cooper) so they all try to live together as friends in the City of Light in this witty and risqué pre-Code comedy.
December 18 The Shop Around the Corner
Bickering salespeople (Jimmy Stewart and Margaret Sullavan) at a shop in snowy Budapest have no idea that they are falling in love in anonymous pen pal letters.