Celebrate National Poetry Month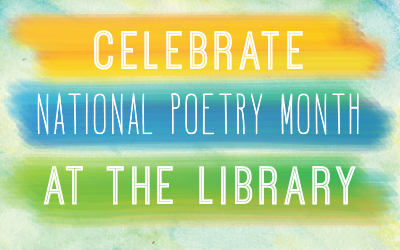 In honor of April being National Poetry Month, we have tons of great programs! Check them out here. And, librarian, Dan Kentowski decided to write a poem celebrating a few of his favorite poets. Do you have some favorites? Visit your local Milwaukee Public Library and celebrate National Poetry Month with your favorite volumes of poetry! Better yet, attend some of the fantastic poetry events being offered for teens:
Open Mic Spoken Word with MC Kavon Cortez Jones at East Branch
Saturday, April 14, 2018 - 1-4 pm
Poem in Your Pocket at Zablocki Branch
Tuesday, April 17, 2018 - 5-6 pm
Art of Coping with Poetry at Tippecanoe Branch
Monday, April 23, 2018 - 5-6 pm
Art of Coping with Poetry at Washington Park Branch
Tuesday, April 24, 2018 - 5-6 pm
Art of Coping With Poetry at Capitol Branch
Saturday, April 28, 2018 - 3-4 pm
And for adults: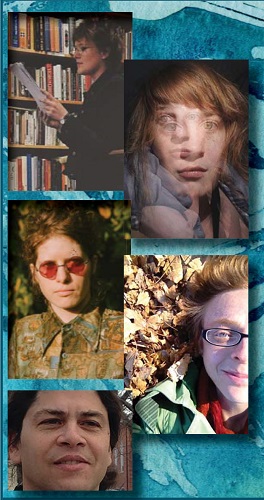 A special poetry event hosted by Milwaukee Poet Lauerate Roberto Harrison on Thursday, April 26 from 7-9 pm at Woodland Pattern, 720 E. Locust St.
The event will feature readings by Annie Grizzle, Sam Pekarske, Bethany Price and Alix Anne Shaw.
Annie Grizzle is a multimedia artist interested in the nonsensical intersection between the mappable and the abstract. Her aim is not to control a medium, but to create a disorienting space in which to discover and test its limits.
Sam Pekarske is a Milwaukee native who doesn't plan on going anywhere anytime soon and it shows in her work, which deals primarily with the dynamic and crass nature of one of the nation's more segregated cities as well as the people who can't get enough of it.
Bethany Price is a poet, stylist, and creative director of MKE-based arts blog "The Art Shore." She models occasionally and acts sometimes, too.
Alix Anne Shaw is the author of three full-length poetry collections whose poems and reviews frequently appear in journals. She is also a visual artist.
Milwaukee Poet Laureate Roberto Harrison has authored a variety of poetry
collections as well as many chapbooks. He is also a visual artist. The Milwaukee Poet Laureate project is a program of the Milwaukee Public Library, funded by the Friends of the Library, and administered by Woodland Pattern.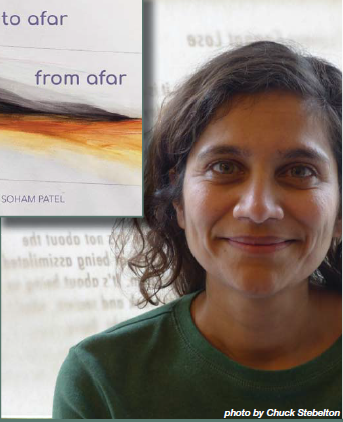 Poet Soham Patel will present a poetry reading on Tuesday, April 17 from 6-7 p.m. in Central Library's Richard E. and Lucile Krug Rare Books Room. Soham Patel is the author of four chapbooks of poetry including and nevermind the storm, New Weather Drafts, to afar from afar and ever really hear it, winner of the 2017 Subito Prize. Patel is a Kundiman fellow and is currently a PhD Candidate in Creative Writing at the University of Wisconsin-Milwaukee. Books will be available for sale from Woodland Pattern.
Poetry Crafting at Bay View Branch
Monday, April 30, 2-4 pm
Celebrate National Poetry Month by writing your own poem or turning an old favorite into a spectacular piece of art during this afternoon of poetry and crafts at the Bay View Branch. Use black-out poetry, collage, zentangle, and poetry gift boxes to create a craft to take home and enjoy.
April Poem
Anytime is a good time to reflect
upon a poem,
whether it delights you, frightens you
or makes you feel at home.
Since April is National Poetry Month
and I like to participate,
by reading poems from writers I adore
and adulate.
I'll raise a glass to Bukowski,
because he had something to say,
and I'll read Poe by candlelight
because his words are stark and grey.
I'll chuckle with Dorothy Parker,
because her legendary wit was fun,
and I'll invest in Robert Frost again
because the road he found was long
and by walking down the path
less travelled,
I think I'll find my home.
Dan Kentowski