What's New at Tippecanoe in September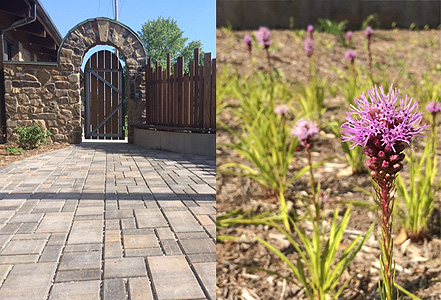 Saturdays starting September 10th until October 29th from noon until 1:00 pm
This new series kicks off this month. Join us for a walking tour of our beautiful newly remodeled library! Learn about our fresh sustainable features and take in our new spaces like the Secret Garden, rain garden and bioswales. Ask questions, learn fun facts and enjoy a leisurely stroll through a neighborhood landmark.
---

Saturday, September 10th
Join us for an intergenerational celebration of Grandparents Day. Bring the grandkids and celebrate here with great activities like crafts, puzzles, BiFolkal Kits and special events!
Therapy Animals from noon until 1:00 pm
Who doesn't love animals? Come meet a new friend and partake in pats. Therapy animals are provided in partnership with the Alliance of Therapy Dogs.
High Tea Hijinks from 2:00 - 3:00 pm
Join us for a family friendly celebration of tea. See what the difference is between high and low tea, taste different tea samples and enjoy fresh baked bread with clotted cream, tea sandwiches, cookies and alternative beverages if you (gasp!) don't partake. Fresh mint plants and teacups will be available on a first-come, first-served basis to take home.
---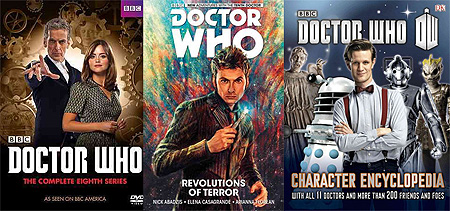 Trivia @ Tippecanoe: Doctor Who
Monday, September 12th, 6-7:30 pm
Think you know Doctor Who? Spoilers! Not even River Song's diary can save you as you match wits with fellow die hard Doctor Who fans. Win our coveted Doctor Who trophy and bragging rights.
---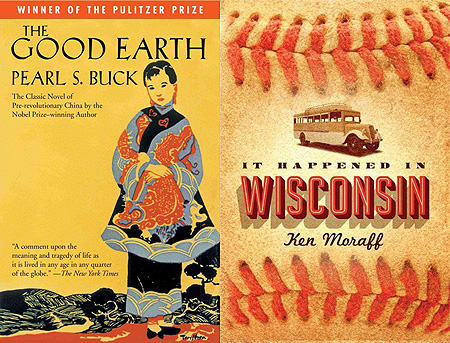 Tippecanoe Book Club for Adults
Wednesday, September 14th, 6:00-7:00 pm
See what all the buzz is about at our Tippecanoe Book Club for Adults. We will be discussing The Good Earth by Pearl S. Buck. Can't make it this time? Catch up with us next month as we talk about It Happened in Wisconsin by Ken Moraff.
---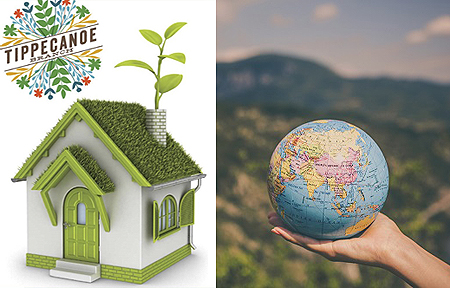 Green Home: Climate Change with 350.org
Monday, September 19th, 6:00-7:00 pm
Get the big picture with a climate change expert from Milwaukee chapter of 350.org. Learn about our impact on the world and find out what you can do to help. This program is part of our ongoing Green Home Series. Join us next month for Green Home: Winterize Your Home or see what else we have going on this year here.
---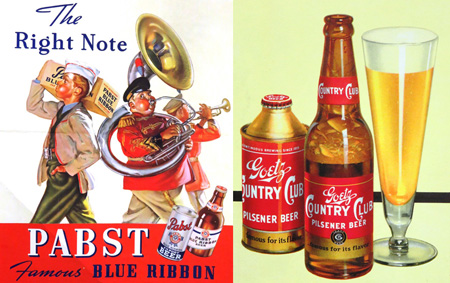 Hidden Treasures of the Library: Beer Poster Collection
Tuesday, September 27th, 5:30-6:30 pm
The Milwaukee Public Library has over 17,000 posters in our collection. Come and get a rare glimpse at what the collection has to offer and ring in Oktoberfest here at the Tippecanoe Branch Library with a special highlighted presentation of rare, nostalgic beer posters.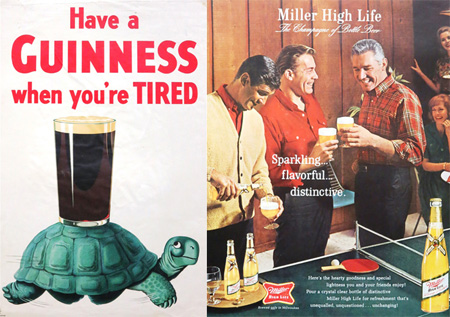 ---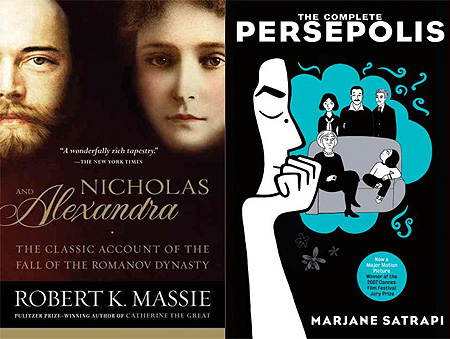 Thursday, September 29th, 5:00-6:00 pm
Join us for a great conversation with fellow history buffs as we discuss Nicholas and Alexandra this month or catch us next month for The Complete Persepolis.
Nicholas and Alexandra by Robert K. Massie
Description: This is a lush and intimate portrait of the rise and fall of the last tsar and tsarina of Russia. This panoramic vision includes an incredible cast of characters including a general who's who in Europe at that time, the deliciously nefarious Rasputin, the fragile young Tsarevich Alexei and an array of angry revolutionaries, all clamoring for their piece of the pie.
The Complete Persepolis by Marjane Satrapi
Description: This internationally acclaimed graphic memoir of a Persian woman is elevated to art not only through her adept narration but also her skilled visual artistry. Both personal and profound, this graphic novel offers an entry point into a culture unknown to many of us as Americans. Satrapi illustrates her coming of age during the heartbreaking turmoil of the Islamic Revolution in Tehran as she wrestles with finding her own identity.
Can't make it? See what else we are reading this year here.