Even More Summertime Fun at the East Branch
Tuesday, August 2 at 2 pm don't miss the East Branch's last special weekly summer program for kids, when we'll welcome Buggy Olympics, presented by the Wehr Nature Center. This program combines putting on a show, engaging in some friendly competition, and meeting real live bugs! Participants will explore the theater process as they perform a puppet show based on the book The Bugliest Bug by Carol Diggory Shields. Bugs in the library?! Neat!
We've had some other creepy crawlies visit us at East this summer. On July 2nd, "Snake Lady" Cheryl Sterrenberg and Reptile Education through Contact (R.E.T.C.) introduced kids and their families to some very interesting—and friendly!—snakes.

On July 19th, folk duo Fox & Branch played some family-friendly tunes that really got kids movin' and groovin.'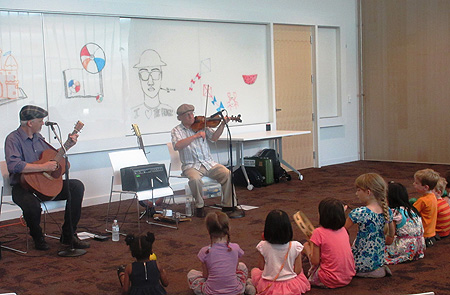 Finally, it was a veritable laughapalooza when Kidsplay performed their raucous show Pirates Away last Tuesday. The always engaging comedy duo had kids practicing their knot-tying skills, singing some silly sea shanties, and adding hilarious sound effects to some not-so-scary stories.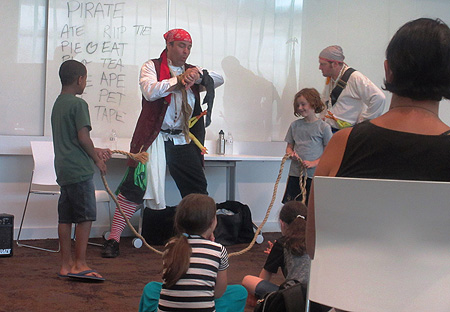 To find out what other free, fun, and educational summer events are happening at your Milwaukee Public Library, check out our current Calendar of Events. See you at the library!