eBook Club @East Library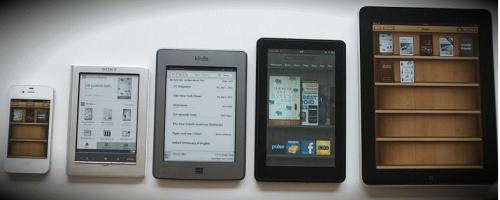 Did you know that your Milwaukee Public Library card gives you access to thousands of free eBooks, electronic audiobooks, and digital magazines? Well it does, and it's awesome! If you'd like some assistance navigating these amazing resources, please visit your local library!
Beginning in December, East Library will have a staff member available every Wednesday evening to assist you in setting up your eReading device to utilize the library's collection. So bring in your Kindle, Nook, iPhone (etc!), and we'll have you borrowing eBooks in no time!
 For a complete list of dates, or to set up a reminder, see the library events calendar.
Â
(Image derived from "EReading Devices," Per Palmkvist Knudsen, CC BY-SA 3.0)