Don't Miss Yoga for Families at the East Branch
We had a great time at our first Yoga for Families program last month at the East Branch.
We hope to see you at our upcoming session on Saturday, February 25, at 10 am. Join us for morning stretches and mindfulness inspired by stories. A teacher from OmTown Yogis will share a book or two, while guiding children and their families through breathing exercises and yoga poses. No equipment is necessary, but comfy clothes are encouraged. All ages—even the littlest wigglers!—are invited to participate with an accompanying adult. OmTown teachers gladly welcome and are trained to work with young children.
Meet Pamela, this month's teacher!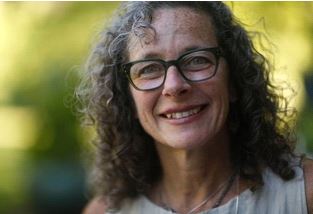 As a former librarian and bilingual educator with the Milwaukee Public Schools, yoga and libraries is a perfect fit for Pam! She practices yoga with kids by bringing words and stories alive through movement and breath, taking the benefits of yoga "off the mat" and into the world. Pam has been teaching yoga to children since 2010.
Do you have additional questions about yoga at the library? Find answers in our last blog post here!
See you at the library!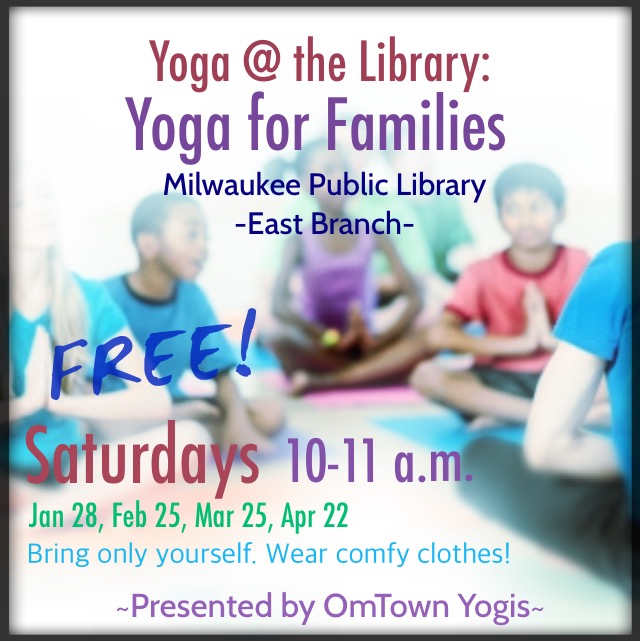 For more information on this and other programs for children and families at the Milwaukee Public Library, see our Calendar of Events.