A Book Found, A Book Hidden and Another Still Waiting to Be Found in Bay View!
A book scavenger hunt is happening in Bay View and a fourth copy of Book Scavenger by Jennifer Chambliss Bertman has been hidden. This time the book is in a Little Free Library in front of the building that many consider the center of the Bay View community. A picture of the library is below.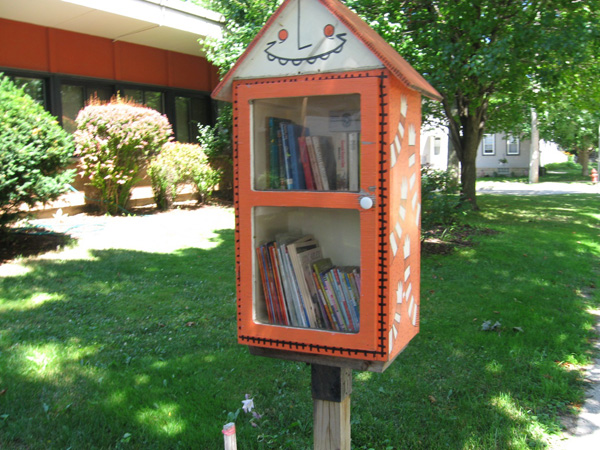 If you find the book, please report it found on the Book Scavenger website. After you have read the book, consider hiding it again so that more people can take part in the scavenger hunt. Happy hunting!
The third copy of Book Scavenger that was hidden by the Bay View Historical Society was found but the Tale of Despereaux by Kate Dicamillo was still in the Little Free Library on Gauer Circle last time I looked. You can't miss it, just circle around till you see what looks like a little gnome house.
On August 15 at 6:00 p.m., the Bay View Library will have a family book discussion with activities based on the book Book Scavenger by Jennifer Chambliss Bertman. Book Scavenger is about an online book scavenger hunt so copies of Book Scavenger as well as other books will be hidden around Bay View this summer with clues as to their location appearing on this blog as well as the Book Scavenger website. Sometimes the Book Scavenger site takes a while to update, so if you don't see it there at first, check back.