Current Opportunities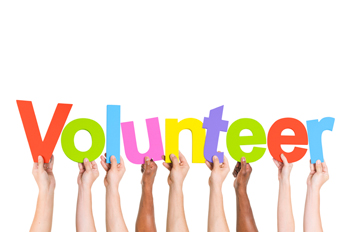 2017 Volunteer Opportunities
Are you ready to get loud?
Join us for our third Library Loud event at the Grand Opening of Mitchell Street Branch.
Date: Saturday, September 30, 2017
Location: 9th and Mitchell
Contact: Kristina Gomez at klgomez@milwaukee.gov
Volunteers are needed for the following activities:
Browser Handler
Craft and activities station
Raffle station
Greeters
Crowd Control
Sign-up today!
Bookseller Volunteer - Job Description
Teacher in the Library program (see attached job description)
(Opportunity is open for 2017 starting September-June 2018)
The Milwaukee Public Library is seeking volunteers to support to our popular Teacher in the Library program. Volunteers will work alongside the Teacher in the Library to provide after school homework help and academic support to students in grades 1-8. Volunteer must be a minimum of 16 years of age to participate. Bilingual in Spanish is preferred.
Current openings are at the following locations:
Forest Home
Hours Needed: September 2017-June 2018
Minimum commitment: 1-2 days a week/2-3 hours each day
Teacher in the Library is offered:
Monday-Tuesday-Wednesday: 3:30-6:30 p.m. Thursday: 3:30-5:30 p.m.
Computer/Print Assistant, Zablocki Library- 3501 W. Oklahoma Ave.
Hours: Monday 10 a.m.-2 p.m.; Tuesday through Friday 12 p.m.-4 p.m.
Looking for volunteer(s) to assist with computer related issues (mainly printing) for a 4 hour period Mondays through Fridays. [online application]
BYOD @Tippecanoe Library [online application]
Are you curious about what the library offers online, but want somebody to help you get started? Bring your tablet, Kindle, Nook, etc. and your library card to the library and we'll help you set up a library account on your device to download FREE books, music and magazines. We guarantee you'll find something to enjoy from home in our library databases.
The newly renovated Tippecanoe Library will begin a BYOD series starting, Tuesday, February 16. If you enjoy helping others and are tech savvy, this is the volunteer opportunity for you.
Each week you will assist patrons with a variety of eReaders and devices. Help patrons to learn the ins and outs of today's eBook technology. Work alongside a Tippecanoe staff member to explain the free programs offered through the Milwaukee Public Library system.
Docent Volunteer- Job Description
Central Library World War I project [online application]
Central Library Historic Poster Collection [online application]