Current Opportunities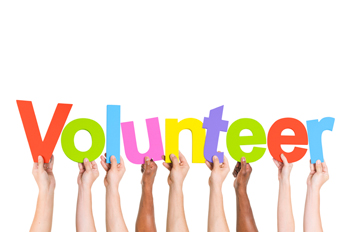 Ongoing Opportunities
Volunteer(s) will sort, stock, categorize, and shelve materials for purchase. Maintain store appearance, assists customers, operate cash register and performs other tasks.
---
Central Library World War I project [online application]
---
Computer/Print Assistant at Zablocki Branch - 3501 W. Oklahoma Ave.
Hours: Monday 10 a.m.-2 p.m.; Tuesday through Friday 12 p.m.-4 p.m.
Looking for volunteer(s) to assist with computer related issues (mainly printing) for a 4 hour period Mondays through Fridays. [online application]
---
If you are a library enthusiast and are looking for a new venture, consider becoming a docent at Milwaukee's historic Central Library. Listed on the National Register of Historic Buildings, and an official Milwaukee landmark, Central Library is an architectural jewel which showcases detailed craftsmanship, ornate decoration, and fascinating special features.
---
Teacher in the Library program - Job Description
Opportunity is open for 2017 starting September-June 2018.
The Milwaukee Public Library is seeking volunteers to support to our popular Teacher in the Library program. Volunteers will work alongside the Teacher in the Library to provide after school homework help and academic support to students in grades 1-8. Volunteer must be a minimum of 16 years of age to participate. Bilingual in Spanish is preferred.
Current openings are at the following locations:
Forest Home
Hours Needed: September 2017-June 2018
Minimum commitment: 1-2 days a week/2-3 hours each day
Teacher in the Library is offered:
Monday-Tuesday-Wednesday: 3:30-6:30 p.m. Thursday: 3:30-5:30 p.m.
---
Tutors Needed
Volunteer to tutor adults and help improve their reading, writing, math, GED and English speaking skills.
A rewarding experience:
Arrange tutoring times according to your schedule.
Mondays through Saturdays, one to two hours per week.
Training programs provided.
To learn more, please visit: mpl.org/tutoring,
or contact the Tutor Coordinator at LibraryTutors@milwaukee.gov