Current Opportunities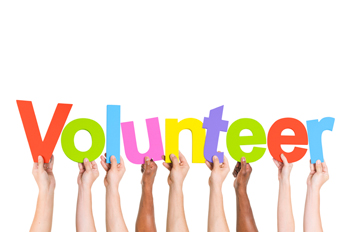 One-time Opportunities
Outreach Event - Friday, June 19 [online application]
6350 N. 53rd St. (the old Webster Middle School)
Universal Academy for the College Bound: June 19, 2015 we will be hosting their second annual Health and Resource Fair open to scholars, parents, staff and the community at large.
Time: 9 a.m. until 4 p.m.
Looking for two volunteers to staff a resource trouble.
Let the Wild Rumpus Start! Family Kick-Off Event -Saturday, July 11
[online application]
Join the Milwaukee Public Library as we honor Maurice Sendak and celebrate 50 years of Where the Wild Things Are. This opening day event will include a chance to meet a Wild Thing, get your face painted, celebrate Sendak-inspired art with Artists working in Education, decorate a monster snack and get moving with Mind, Body, & Soul Dancers.
Time: 9:30 a.m.-1:30 p.m.
Location: Central Library Children's Room
Number of Volunteers: 10
Activity: Help staff the activity table, guide Browser the Library Lion and Wild Thing monster mascots, general assistance.
Wild Rumpus Sleepover: Overnight at the Library - Saturday, August 8
[online application]
A very special wild rumpus themed sleepover at Central Library for children & parents. Activities include an Artists Working in Education (A.W.E.) Sendak art station, a library scavenger hunt, a Sendak story time, and film showing.
Time: 6:30 p.m.- 9 p.m.
Location: Central Library Children's Room
Number of volunteers: 5
Activity: Staff the registration table, assist with library scavenger hunt
Pick 'N Save In-Store Celebration - Saturday, August 1
[online application]
Presenting Sponsor, Pick 'N Save will host in-store events celebrating the Sendak exhibit.
Time: 11 a.m.-2 p.m.
Location: Various Pick 'N Save stores throughout the city of Milwaukee (exact locations TBD)
Activity: Read books aloud to kids, facilitate coloring activity.

Ongoing Opportunities
Central Greeter [online application]
Central Library World War I project [online application]
Central Library Historic Poster Collection [online application]
Computer Assistant [online application]
Drop-in Adult Tutor [online application]
East Play Group Assistant [online application]
MPL Express Trainer (May 11 through Mid-August) [online application]
Outreach Events Assistant (Summer Reading Program and Library Card Campaign) [online application]