About MPL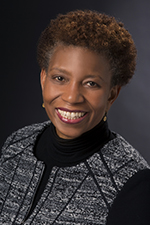 Welcome from City Librarian Paula Kiely
From large university libraries, to special and public libraries, to a single shelf of books found in a classroom, having access to libraries throughout our lives is a special gift and an incredible resource. Libraries provide more than information. They provide inspiration and hope.
Need help finding a job? Looking for a great book to read? Need a place to sit and think? Want to learn something new? Need help connecting to the Internet? Whatever the question or need, libraries are designed to help.
I invite you to take a look at our "Stories from the Stacks" videos, a NEW six-part MPL series brought to you by the Milwaukee Public Library Foundation
Meet Milwaukee Public Library storytellers of diverse perspectives—learn how using the library has uniquely impacted their lives and many others in Milwaukee.
Libraries - and the people who work in them - transform lives. Visit us today!
Vision
MPL is an anchor institution that helps build healthy families and vibrant neighborhoods – the foundation of a strong Milwaukee.
Mission
Inspiration starts here – we help people read, learn, and connect.
Strategic Plan
MPL 2020 Our Plan for the Future